Back to top
News and Announcements
Winslow Township HIgh School Drama Club Announcement
Township of Winslow Community Resources and Events

The Township of Winslow is pleased to bring several services to benefit community members. Please see the attached flyers. In addition, the Township is proud to offer a free sports recreation program called the "All-Star Program". The All-Star Program is a community-based buddy sports program for children with special needs.

2019-2020 Back to School Informational Packet

Attached, please find information pertaining to the 2019-2020 school year.

2019-2020 Welcome Back Letter - School Opens Thursday, September 5, 2019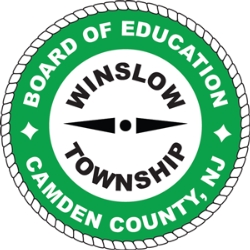 Dear Parent/Guardian:
As we prepare for a new school year, I look forward to the new and exciting programs we have in place for our staff and students. We have been busy this summer painting and making repairs in our schools and two major projects at the High School are underway.

2019-2020 Free & Reduced Lunch Application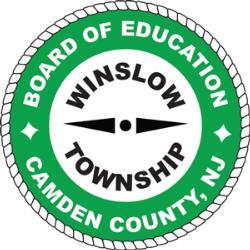 The NJ Department of Agriculture Bureau of Child Nutrition Program has released the 2019-2020 Free/Reduced Lunch Application.

2019-2020 District Calendar

For your reference, below is a copy of the 2019-2020 District Calendar approved by the Board of Education at its meeting on Wednesday, February 27, 2019.

Winslow Township High School Girls Track Team Wins Historic 7th Straight State Championship

On Saturday, June 1, 2019, the Winslow Township High School Girls Track Team became the first public school program in State history to win seven straight State Championships.

Jaison Prajapati, WTHS Student, Awarded All –Group 3 in Boys Tennis

Congratulations to 11th Grade Tennis Player Jaison Prajapati with an 18-7 record this season. Jaison is the first WTHS Tennis player to qualify for the State Singles Tournament in 11 years. For his accomplishments, Jaison was awarded All-Group 3 in South Jersey.

2019-2020 Budget Presentation

The Winslow Township School District 2019-2020 Budget was presented at the Board of Education Meeting on May 1, 2019. Please select the link to view the presentation.

2018-2019 Update on District Goals Presentation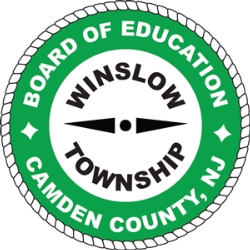 Dr. Poteat, Superintendent, presented an update on the 2018-2019 District Goals during the April 10, 2019 Regular Board of Education Meeting.