Back to top
News and Announcements
Preschool seats available at schools #1 and #4
If you are interested in registering your child for preschool, click the title for more information.

Winslow Township High School Girls Track Team Wins Historic 7th Straight State Championship

On Saturday, June 1, 2019, the Winslow Township High School Girls Track Team became the first public school program in State history to win seven straight State Championships.

Jaison Prajapati, WTHS Student, Awarded All –Group 3 in Boys Tennis

Congratulations to 11th Grade Tennis Player Jaison Prajapati with an 18-7 record this season. Jaison is the first WTHS Tennis player to qualify for the State Singles Tournament in 11 years. For his accomplishments, Jaison was awarded All-Group 3 in South Jersey.

Township of Winslow Community Event

The Township of Winslow is proud to offer a free sports recreation program called the "All-Star Program". The All-Star Program is a community-based buddy sports program for children with special needs.

Winslow Township High School Wins NFL TV Production Competition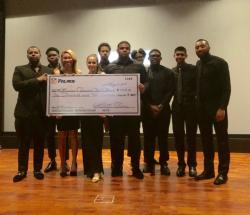 On April 1, 2019, Winslow Township High School's TV Production program was selected to participate in the first annual NFL Films student film competition. Five area high schools, Lindenwold, Pennsauken, Eastern, Collingswood, and Winslow were selected by the NFL to produce a short film based on football. Students were given a total of three weeks to produce a documentary of their choice.

Winslow Township School Board Honors WTHS Teacher, Mr. Pino, and WTMS Student, Marchella Mazzoni

On Wednesday, May 8, 2019, the Winslow Township School Board recognized Mr. Pino, English Teacher, and WTMS Student, Marchella Mazzoni.

2019-2020 Budget Presentation

The Winslow Township School District 2019-2020 Budget was presented at the Board of Education Meeting on May 1, 2019. Please select the link to view the presentation.

2019-2020 Preschool and Kindergarten Registration
Winslow Township School District will be begin registering students for the 2019-2020 full-day kindergarten and preschool programs.

2019-2020 District Calendar

For your reference, below is a copy of the 2019-2020 District Calendar approved by the Board of Education at its meeting on Wednesday, February 27, 2019.

2018-2019 Update on District Goals Presentation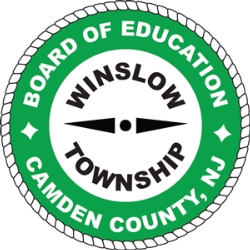 Dr. Poteat, Superintendent, presented an update on the 2018-2019 District Goals during the April 10, 2019 Regular Board of Education Meeting.